Country Wedding in Los Llanos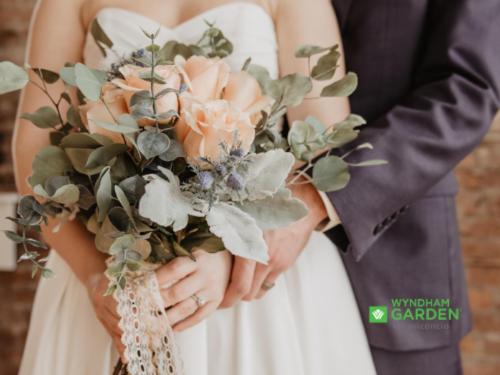 The unique environment of Los Llanos, with all the services of an exclusive resort such as Wyndham Garden Villavicencio, is the perfect setting to say yes and start the road to happiness.

The most important celebration of a couple deserves attention in every detail, your marriage will be carefully planned by our event organizing team. It will have the beauty of the country and the elegance of the service of a Wyndham Hotel.
The menu will be in the hands of our executive chef and a contemporary decoration will fill the spaces, as well as the music and the spectacular landscapes of Llaneros will fill with magic the first of the happiest days of his life.
We have a chapel with capacity for 60 people and several wonderful spaces, both indoor and outdoor, to make this an unforgettable day. We also have rooms with a capacity of 600 people and 198 rooms for the comfort of your guests.
Live your happiness with the llanero sunset, celebrate your marriage with the magic of the Hotel Wyndham Garden Villavicencio.

Get to know our 360º Virtual Tour of the Catholic Chapel